Technology Development
With our own original silica sand, we have been developing high-value-added inorganic product.
Spherical Fillers
It is an inorganic filler that spherical various materials such as spherical silica and glass made from our own high-purity silica sand. It's the ideal product to be as a filler for improving paste and sealing material. With customer's needs, we can deal with the adjustment of particle size distribution and every kind of surface treatment.
Micron products

Submicron products
| Material | Refractive index | pH |
| --- | --- | --- |
| Amorphous | 1.46 | 5-8 |
Ingredient(%)
SiO₂
Al₂O₃
Fe₂O₃
Alkali metal
Arsenic
Lead
> 99.5
< 1.0
< 0.01
< 0.01
N.D.
N.D.
Silica powder (Silica Flour)
It is a crushed product that was created by crushing our high-purity silica sand from Australian. Depends on customer's needs, we can adjust the particle size distribution and various surface treatments. It's the ideal product using for sealing material, paints and friction material. In addition to silica sand, we also handle crushed sand products for various inorganic materials.
We will adjust to the desired particle size. Please contact us for details.
Ceramic barrier coat
Ceramic Barrier Coat XC1 is a new coating material that forms a special film on the surface of the sand core and turns it into ceramics by the heat. A silica-based inorganic film is formed between the sand grains, which can be expected to improve heat resistance, it can prevent gas defects due to delayed gas generation, condense chiller, and prevent red rust.
Also, it is able to make the inorganic mold by immersing the "Ceramic Convert Binder XB1". Moreover, we are developing a new type of coated sand that combines an inorganic binder and a resin for shells.
Core surface

Firing Ceramicization
Ceramic barrier
coat application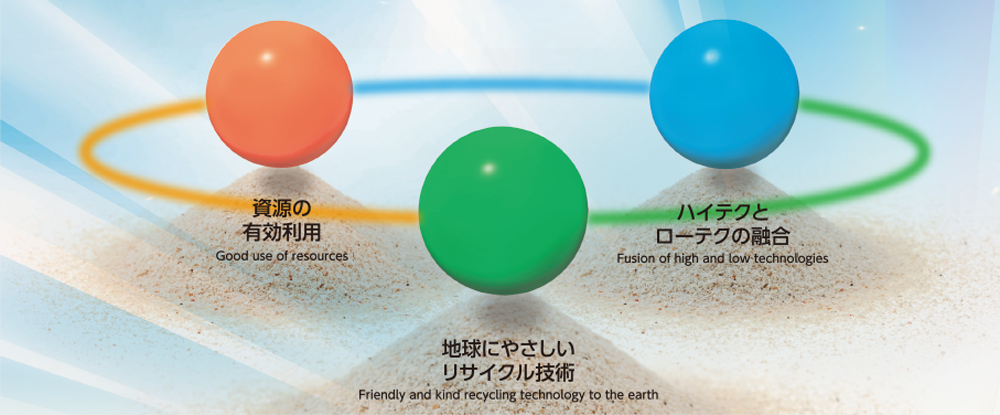 Silica sand has abundant reserves and has been used as industry's basic material since ancient times. Recently it is used for biomass power generation, 3D printer. We aim to be a company that contributes to the development of the world and our region through silica sand's high added value and developments of inorganic material.
X-ray fluorescene analyzer

Atomic absorption spectrophotometer

Laser diffraction particle size analyzer
Group company member
Company name : YTF Co.,Ltd.
Company address :111, Nishimukojimacho, Amagasaki-shi, Hyogo, Japan
Post Code 660-0857
Tel : +81-6-6411-3160 Fax : +81-6-6411-3163
Established as a company : July 25,2018
Present capital : 100 million yen
Scope of operations : Production and sale of ceramic and glass powders